TwinsLAN Amateur Packet Radio Club
Club Activities
TwinsLAN has a number of ongoing activities and regularly undertakes special projects. Like any organization, TwinsLAN also has a long list of things we would like to accomplish in the future. And, while the TwinsLAN packet network occasionally experiences some failures, we try to track these problems until they are repaired.
Ongoing Activities
TwinsLAN maintains a packet radio network, as described elsewhere on these pages (see "TwinsLAN Net"). TwinsLAN uses that network to deliver packet services during several events throughout the year, including the Twin Cities Marathon.
TwinsLAN has held at least a dozen "packet and radio work parties" over the last several years. The intent of the work parties is to bring test equipment and knowledge to the aid of people in the Twin Cities area who are having problems with their packet stations or other equipment. During the most recent work parties, we've worked on node site equipment for several sysops, the TCMAN UHF data repeater, the U of M voice repeater, tuned several duplexers, and helped more than 10 people repair or setup their packet equipment. The work parties start at 9AM and are supposed to be over by 5PM. But in several cases we had to come back on Sunday to finish. This year the last person didn't leave until 10PM on several occasions. Our thanks to Ramsey County Emergency Services for providing a
location for the work parties.

Special Projects
Our most recent project was the conversion of a number of Motorola Mitrek radios to 9600 bps service for use with the TwinsLAN 9600 bps repeater. We hope to post details on this project in the future.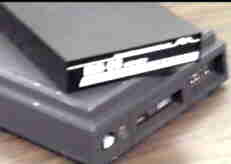 To-Do List
TwinsLAN To-Do List

Date
Item
Status
11/2003
Repair TLANR UHF Link
11/2003
Replace Micor base station at TLANR w/ Dual Mitrek radios
9/1999
Upgrade EPROMS in repeater TNCs
1/2003
Upgrade EPROMs in TLANW
Completed
9/1999
Explore changing UHF link to another frequency
9/1999
Modify D4-10 radio and install as southern node
9/1999
Configure 1200 bps equipment for new Cottage Grove site
12/2000
Remove, refurbish, re-install TLANN at new location
12/2000
Refurbish & assemble TLANS for new location in Burnsville
12/2000
Remove old TLANS antennas from old TLANS site
Network Problem Reports
TwinsLAN Network Problem Reports

Date
Item
Status
9/2002
TLANR
UHF link TNC hangs, must be replaced
This page last updated 07.06.2003
comments to twinslan@twinslan.org